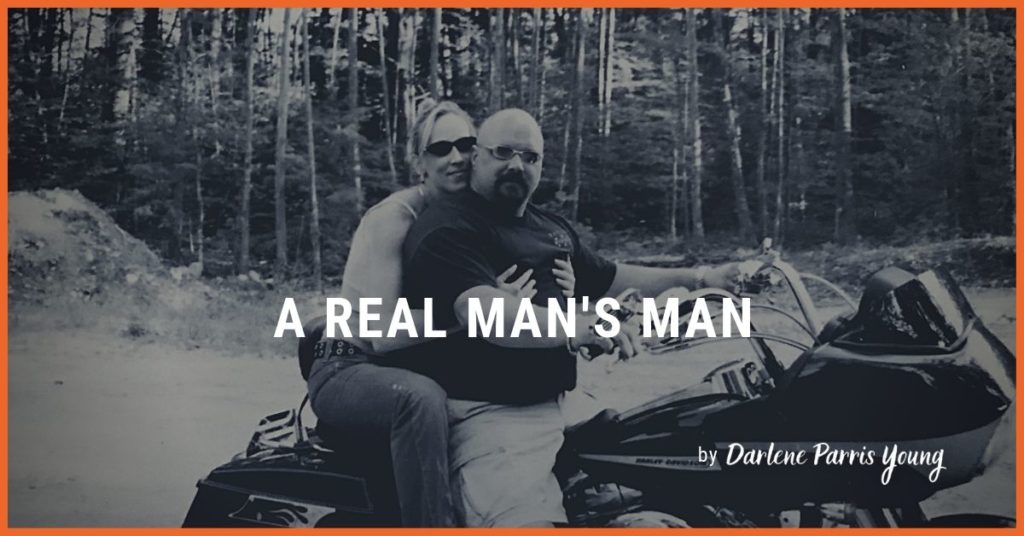 Before I begin, let me say that this story is not about me. It is about a man I love and admire, and in whom I find a great deal of pride—my son.  
Being a mother is not always easy, especially … as some of you understand … if most of the time you are a single parent.
My own childhood was not an easy one.  Our house was filled too often with violence: we actually had what we called our own "Friday Night Fights" between Mom and Dad. 
At seventeen, I fled my home and married my boyfriend, with all his promises of college and my becoming a veterinarian. Ten months later, my son was born, followed a couple of years later by my daughter … no college or veterinary career, but more abuse!  After 7 years I took my children and left. I made a vow to put an end to the cycle of violence that had been such a major part of my life for 22 years. Having a son, I knew that his life was not going to mirror either his father's or his grandfather's. He would be different.
Occasionally a reader, friend, or family member accuses me of picking on men. I'll admit that sometimes I get charged up and make generalizations. But after experiencing abuse in my younger years, then a great deal of sexual harassment throughout my career, along with a violent sexual assault, I know that things have to change.
Our sons, our men, no longer deserve a pass for rudeness or offensive behavior towards girls or women. 
It is a lesson that they must learn because at this point in history, our daughters are experiencing massive change. They are experiencing the "Me Too" movement; our daughters are earning college degrees and salaries almost equal to men's (though we still have some ways to go on that front); our daughters are being taught that their wishes and dreams do matter and our daughters are being taught that women will no longer be mistreated and ignored.
I have a wonderful son who was raised without his dad, so I was better at being able to influence him on how girls should be treated. I want to say he is a feminist to a point but looking at a 6'2'' man with shoulders that any football player would want, shaved head and his Harley resting in the backyard, it's hard to picture him that way. He has his own business and works 5 or 6 days per week, outdoors, in New Hampshire weather year-round. And when the weather is nice, you can find him on his Harley, looking scary as all hell! He is open-minded and has a wonderful relationship with his wife. And it's a good thing because she is the type who knows what her boundaries are and she has no trouble telling you so. She does not need her husband to put a man in his place, should someone stare at her pretty face too long, or drop their eyes to her chest.
So here's to the men out there who are working hard to support women every day—including my kiddo.