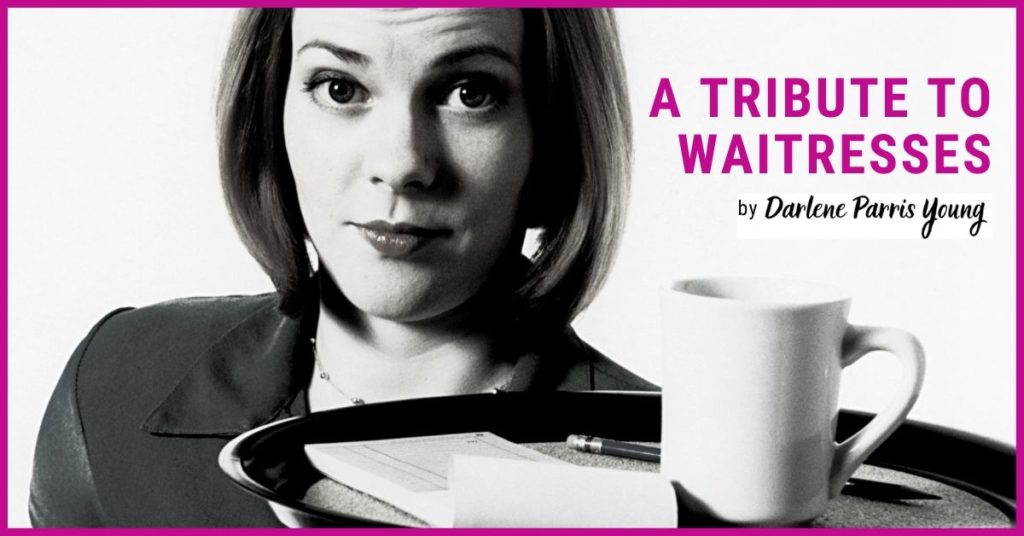 How many times has a wife wanted her husband to feel the pain of giving birth, a process for which there is no sympathy once the child is born? We endure the pain of the birth process because motherhood and a healthy child is our only concern.
What about the girl or woman who just served you breakfast at the diner at six AM: all smiles, bright eyes with a bubbling presence; yet having to report on campus at 9:00AM for her 1st language class? College is expensive and so rising at 4:30 AM is a necessity – the smile and professionalism a tribute to the young woman.
When I was 21 years old, a single parent of two children, I worked at the Concord Hotel in Concord, NH. Growing up in Laconia, Concord was a city, with men in expensive suits and ladies in flowing dresses. Dining for lunch at the hotel was the top of the line back then. With my long black hair and wearing a size 6 waitress outfit, I was clueless concerning the happenings at the traditional two martini lunch.
As in most major cities, counties and states, there exists some semblance of a "liquor control board." And with every board, be it education or liquor, there are members and a chairman. It just so happened this one lunch day, I had the esteem pleasure of waiting on a large table of Concord's "finest" – the Chairman of the Liquor Board and his male entourage.
At 21, I was poor enough not to be able to afford the mandatory nylon stockings required to be worn by a waitress in a restaurant, and the Chairman spotted that immediately. As I approached his table, he attempted to run his hand down my leg, pointing out that he could have me fired for not wearing the mandatory leggings. As his entourage laughed, he attempted to touch the ring of my dress's front zipper, informing that there was a large gratuity involved in "tipping me over backwards."
Now this behavior is generally not tolerated any longer in metropolitan areas, but, without a vigilant restaurant owner, in many parts of my state, and probably our country, many young women are still exposed to the intimidation of a customer. Tired and spent, aching feet and back, they must smile and too often deal with bad behavior. As for the college student and single Mom, pressured by the bills on her bedroom dresser or desk, that job is their lifeline.
So, what do you think? If you see bad behavior, will you speak up and confront the intimidation you see happening?